FREE shipping from 49.90€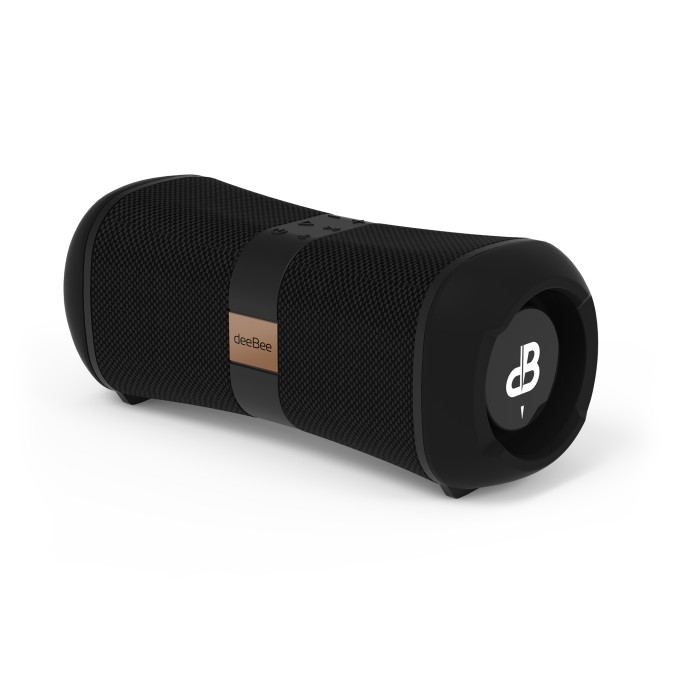 Portable Waterproof Speaker
DB-VIBE
Power and immersive sound experience
The powerful deeBee speaker (40 W) will amaze you with its authentic sound and deep, rich tones that bring a whole new dimension to your activities.
Delivery in pick-up point
2 years warranty on products
Iconic and superior sound
The power of this 40 W speaker lies in its design: a powerful digital amplifier combined with two subwoofers and passive radiators give you distortion-free playback of your favourite music. The highs and lows are balanced, so you can hear every tone. Powerful bass makes your music sound like it never did before and makes it irresistibly catchy. All this is made possible by the innovative technologies inside this stylish and versatile case.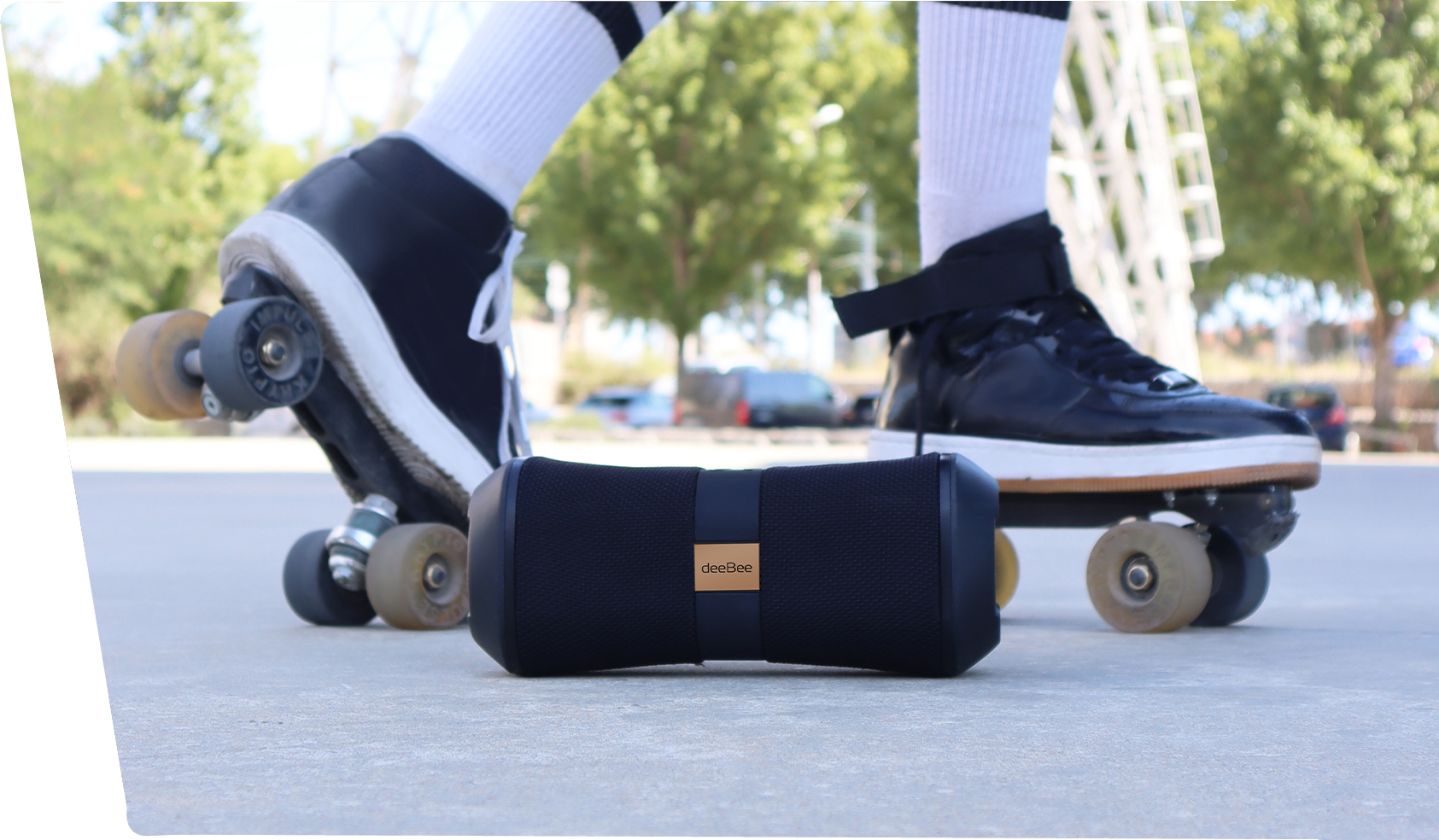 IP67 durable design
Rigorously tested to meet IP67 rating criteria, the speaker is completely waterproof. Submerge it in water and it will keep playing your music! It is also dust and sand proof. This means you can take it to the beach or pool and wash it off without any problems.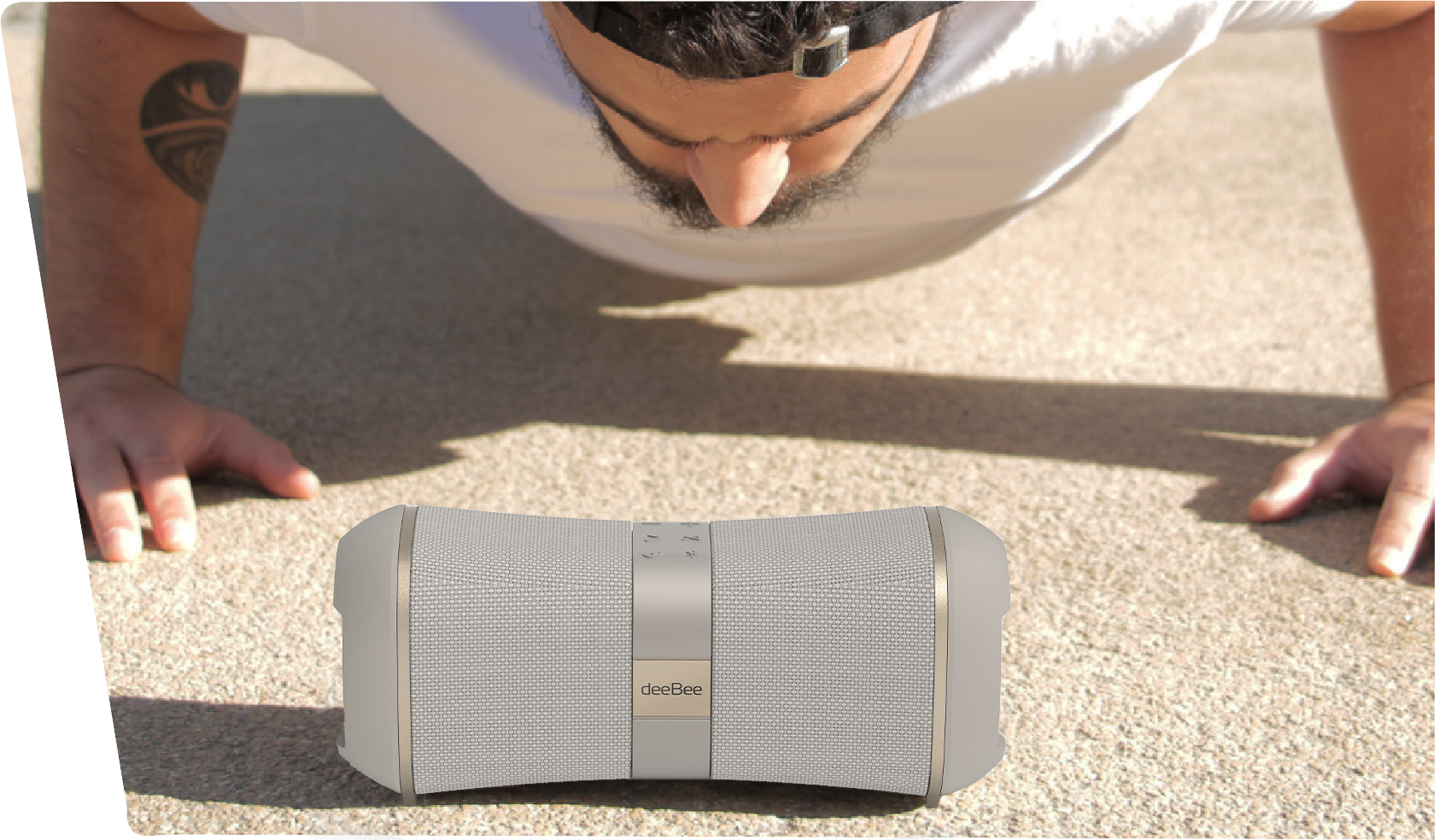 Up to 20h of battery life
The speaker offers up to 20 hours of listening time without charging the battery. Its compact size and sturdiness make it the perfect companion on any outing. It charges quickly: 10 minutes of charging is enough for 5 hours of listening time.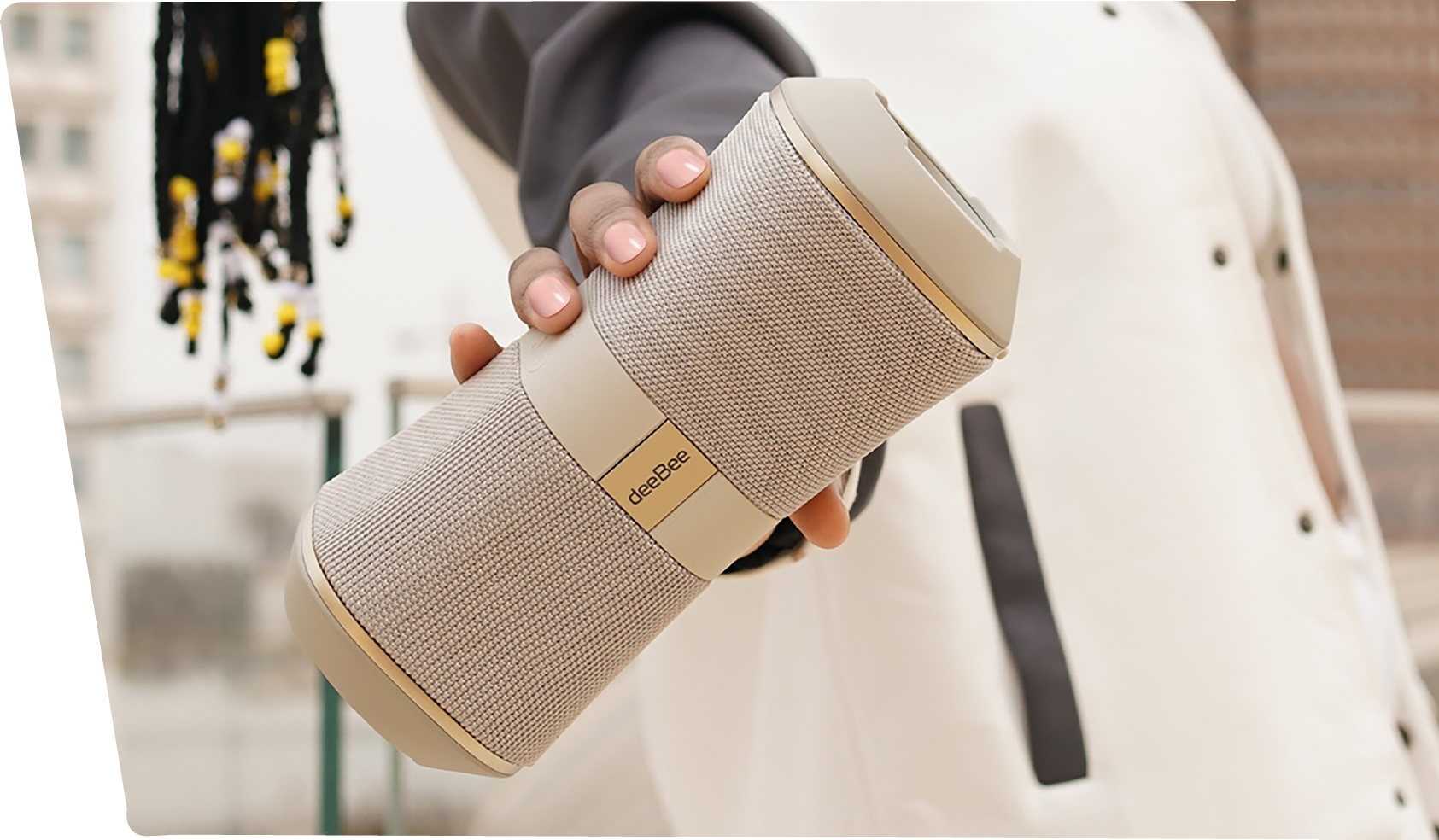 Lightweight & comfortable design
Tilt it, flip it... it still sounds amazing. Whether you position your speaker horizontally or vertically, it remains stable. You'll always find a spot to party, wherever you are!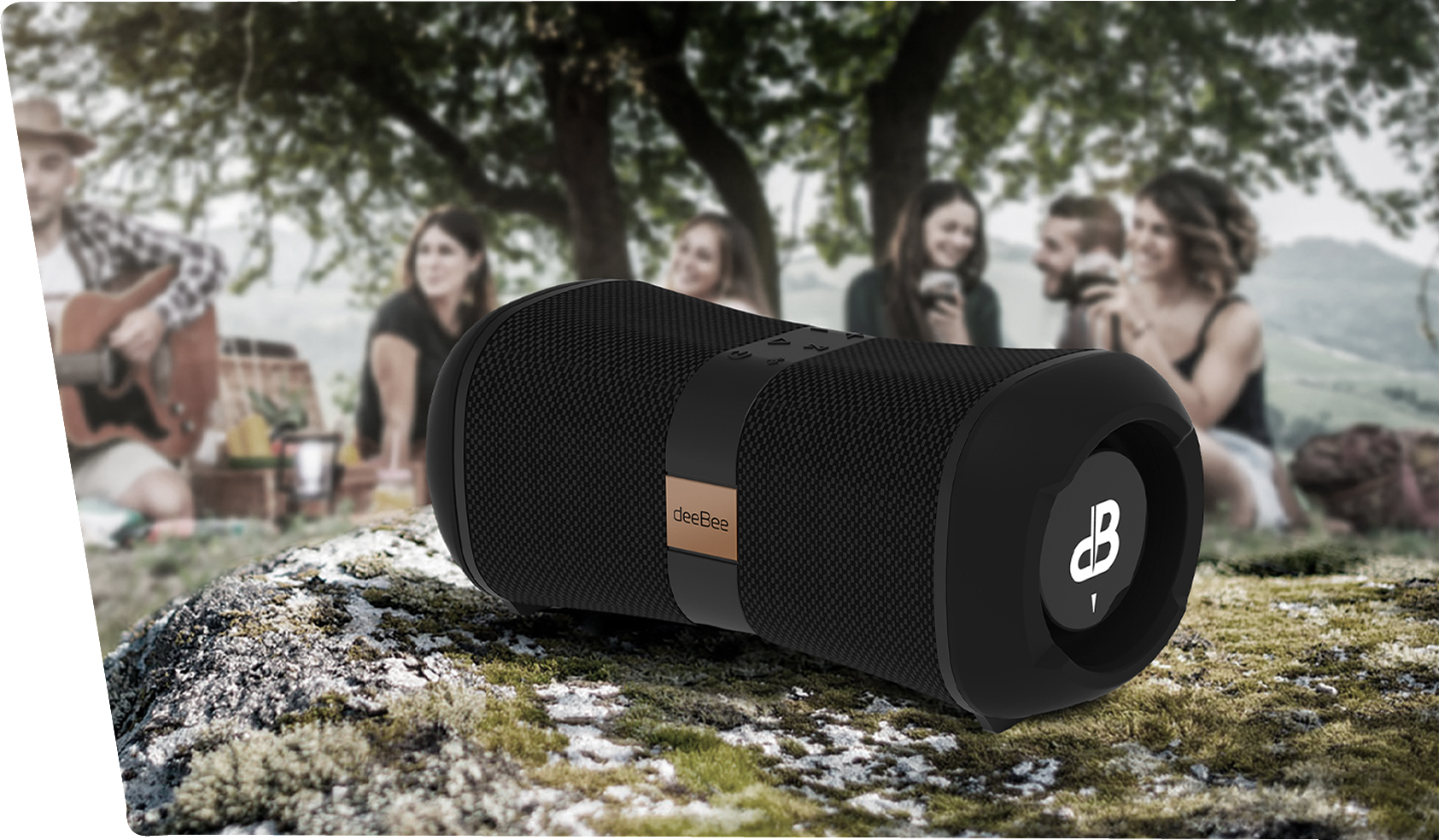 Bluetooth : 5.2
Multiple connections: up to 50 devices simultaneously
Compatibles profiles : A2DP, AVRCP, HFP
Bluetooth® Audio Codecs : SBC | AAC | QUALCOMM APTX AUDIO
Operating range: up to 10m
Bluetooth mode: 20W+20W à 10% THD
Passive mode: 20W+20W à 10% THD
Driver type: neodymium woofer and tweeter
Frequency response: 46Hz ~ 20KHz
Sensibility :-10dBFs
Impedance : 6 Ω
S/N ratio: 65dB
Adjustable bass and treble controls: no
Driver size: 2" x 2 woofers
Dome tweeter: 1" x 2 tweeter
Battery life: up to 20 h
Full charge time: 2 h 30
Fast charge: 10 min for 5 hours listening time
Standby time: 20 h
4,000 mAh Li-ion rechargeable battery
Max. power consumption: 15 W
Built-in battery to charge a phone: yes
6 buttons: volume up, volume down, Bluetooth pairing, play/pause, party mode pairing, ON/OFF
1 mic for hands-free calls
Audio: 3.5 mm mini-jack input
Charging: 5 V/3 A USB type C socket
Outdoor speaker with textile and ABS coating
IP67 waterproof and dustproof
Weight : 1000g
Dimensions :(L x D x H) 220 x 92 x 93.5mm
Warranty : 2 years
Personalise the use of your speaker and optimise its performance:
Music profile
Battery status
Software updates
Speaker
User manual
USB/TYPE C charging cable (1.1 m)
Audio cable (1.1 m)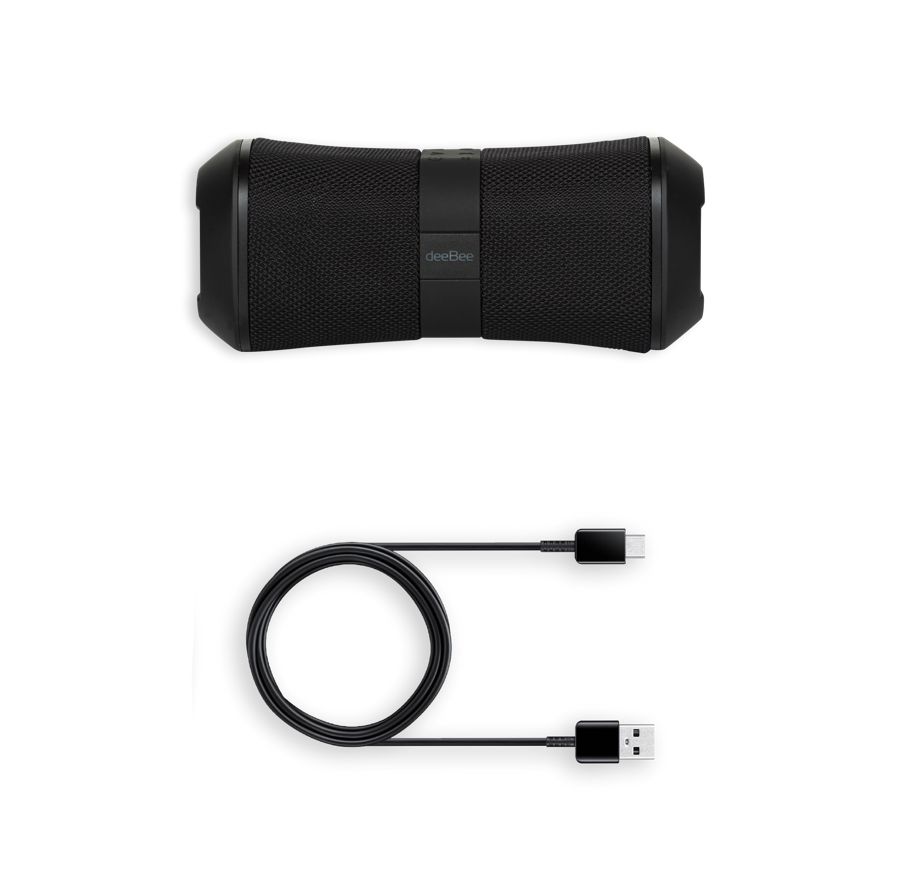 Pair it with another deeBee speaker to activate party mode and enjoy your music in multiple rooms or outdoors - or even both!
Up to 50 speakers can be connected together.
Express yourself #YourSoundYourStyle
Share your Instagram photos with the deeBee community by tagging our account @deeBeeaudio