FREE shipping from 49.90€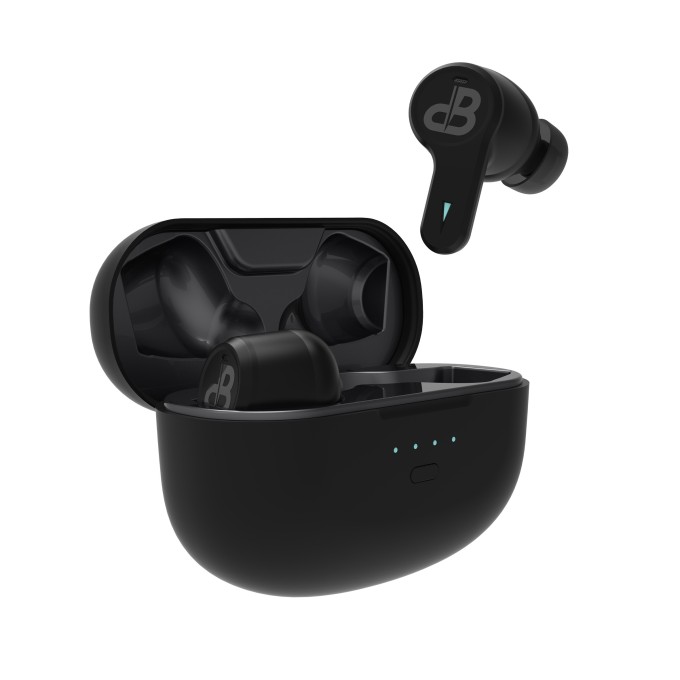 Noise cancelling earphones
DB-HYPE
Power sound in a compact format
The deeBee earphones provide clear and balanced sound for your music. The Hybrid ANC 2.0 active noise cancellation system allows for total immersion in your music.
Delivery in pick-up point
2 years warranty on products
An iconic sound
The deeBee earphones ensure that your music sounds clear and balanced at any volume. They're so comfortable you'll forget you're wearing them, and they're compact and form-fitting. Supplied with different sized eartips, they won't hurt your ears for any length of time or type of use, and they'll stay snugly in place no matter how much you move. Get ready to push yourself to the limit again and again!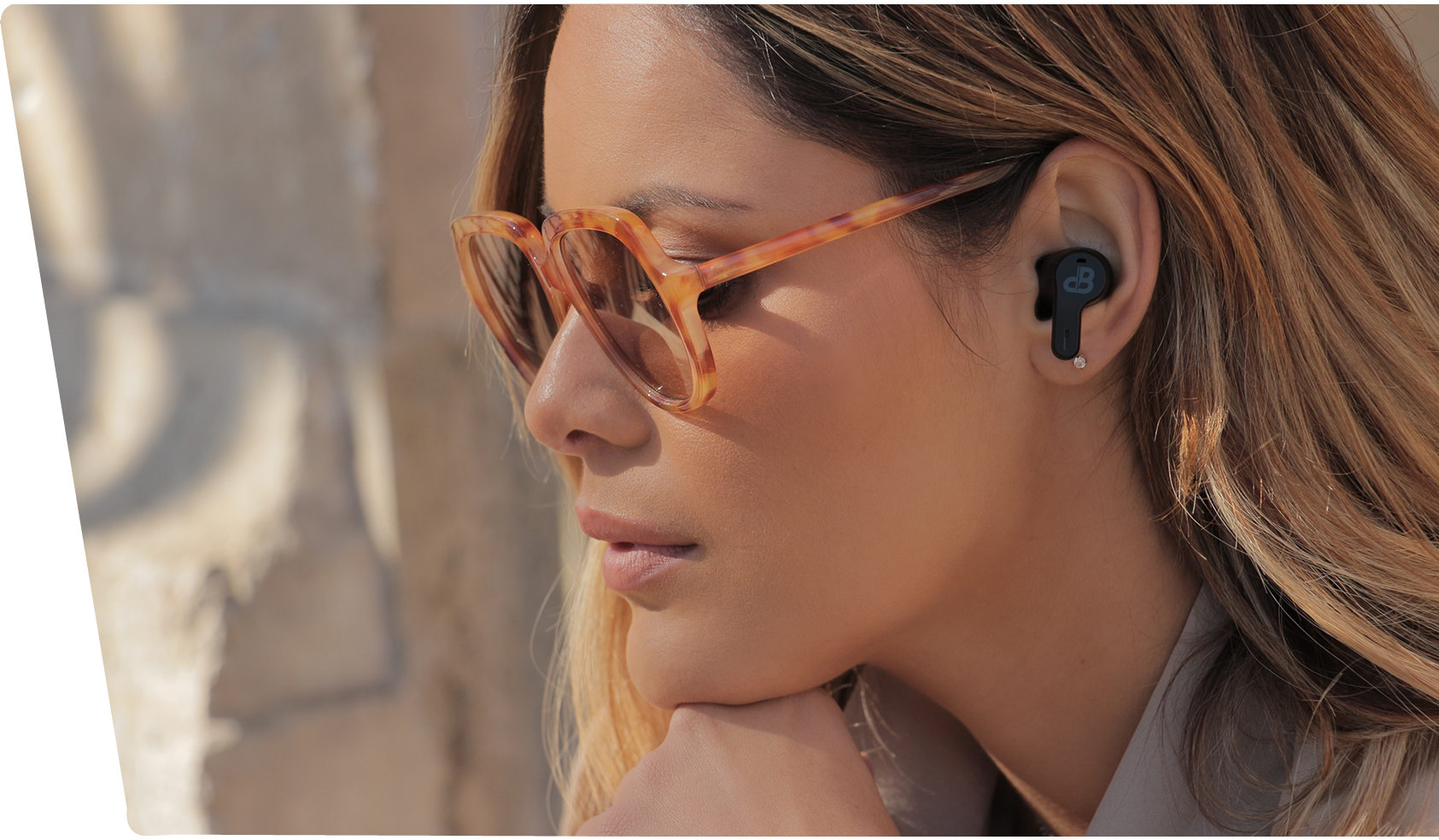 Active Noise Cancellation
The deeBee wireless earphones give you great sound, whether you're on a plane, in a pub or in the middle of a busy city. Thanks to their Hybrid ANC 2.0 active noise cancellation system, you can fully concentrate and immerse yourself in your music. The ambient mode allows you to let outside sounds in and hear the world around you without removing your earphones.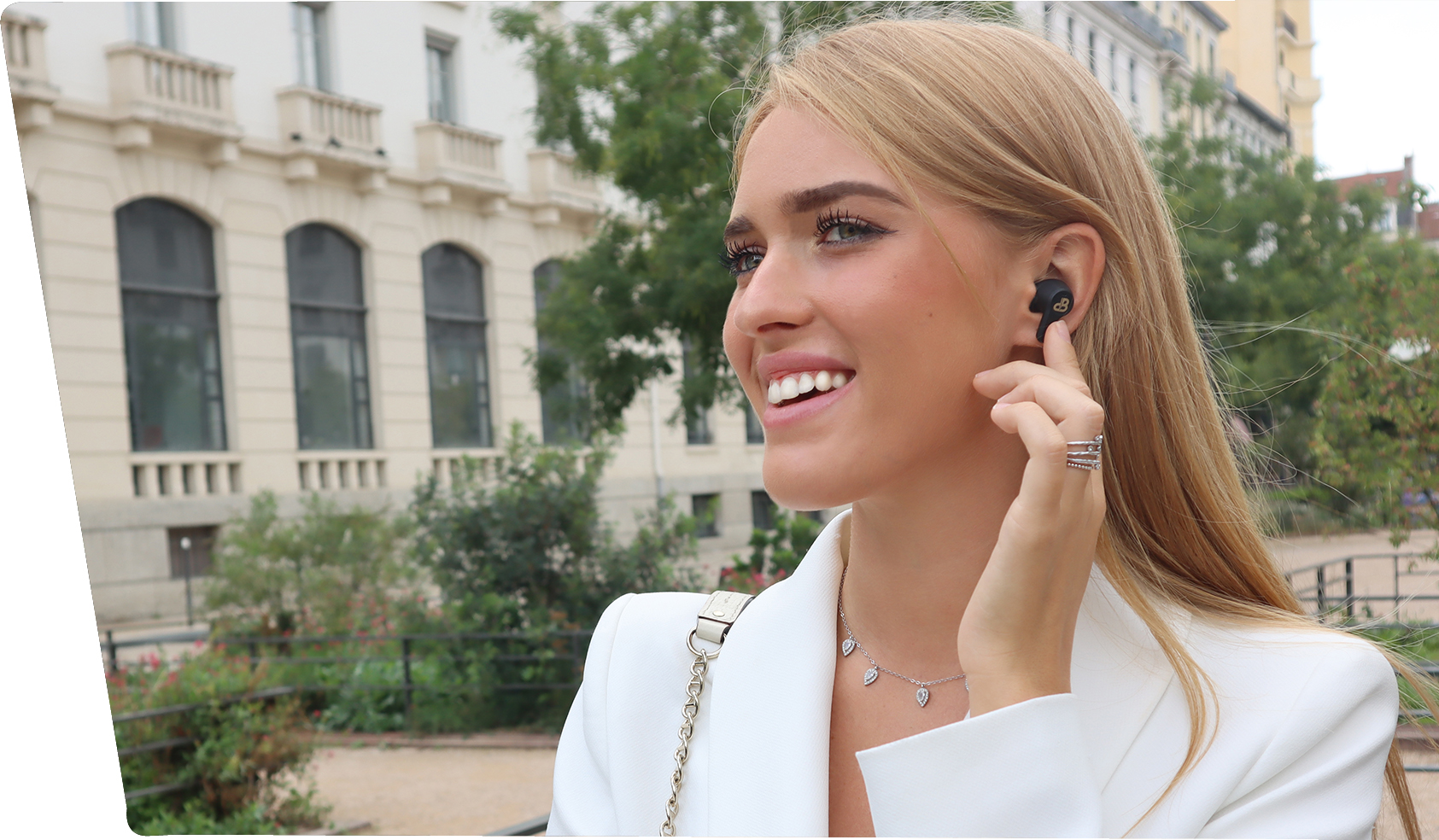 Long battery life
The earphones provide up to 9 hours of battery life per charge. The charging case included allows for two full charging cycles for an additional 18 hours of listening time. When you're on the go, a quick 10-minute charge gives you an extra 2 hours of listening time.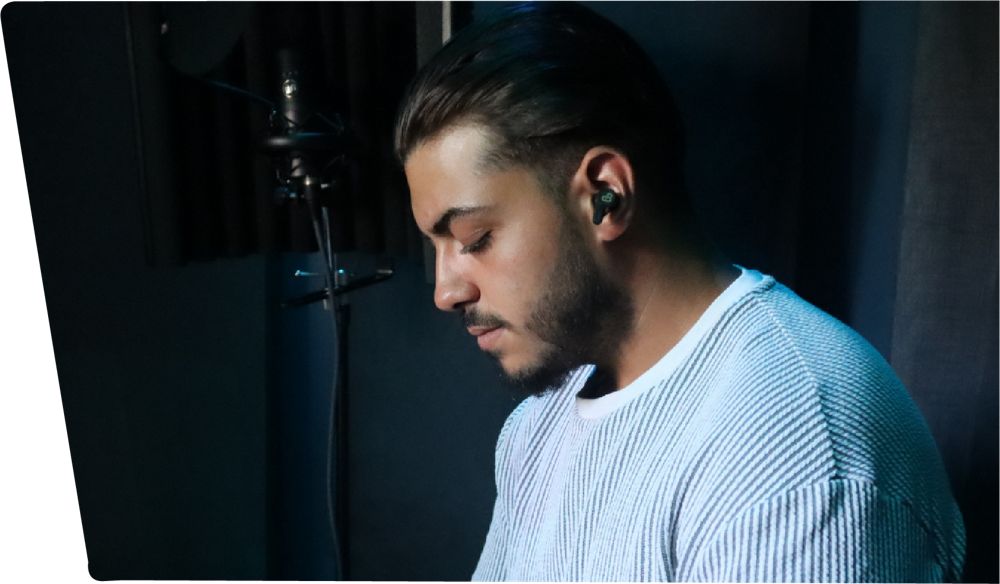 Total Control
Each earpiece has a touch-sensitive surface that gives you total control with a range of different operations. Triple-tapping the left earpiece lowers the volume while triple-tapping the right earpiece raises it. A single tap pauses or resumes playback. A long press changes the noise cancellation mode. No need to take out your smartphone, dB-Hype can be controlled with your fingertips!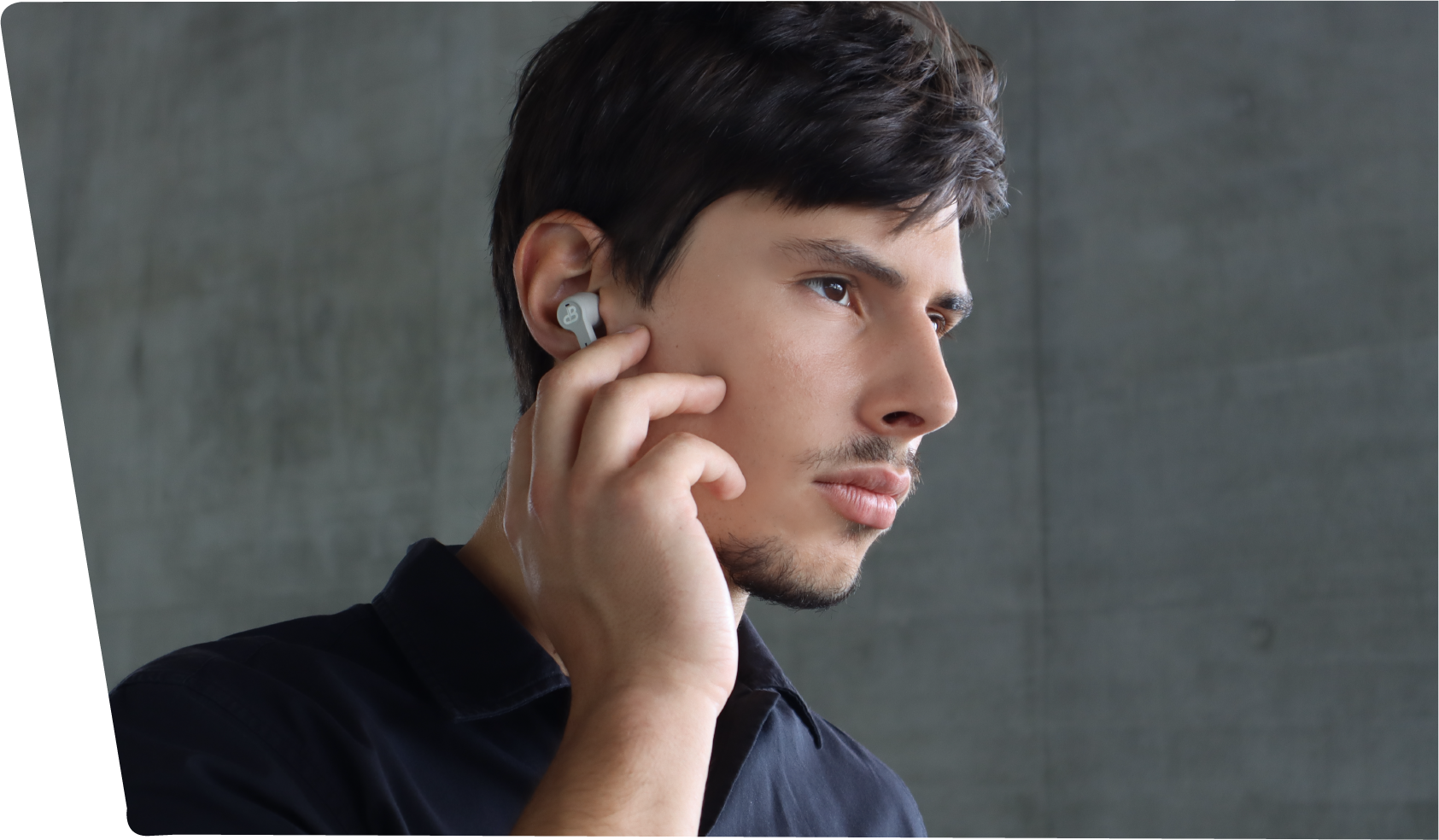 Mono mode
Using your headphones while working? With the mono mode, you can use each earphone independently. Simply remove the other earpiece to hear what's going on around you or to engage in a face-to-face conversation. You can even extend your listening time by charging the earpiece you're not using. Then you can wear it to listen to music when you're done with work... Technology that fits into your daily life!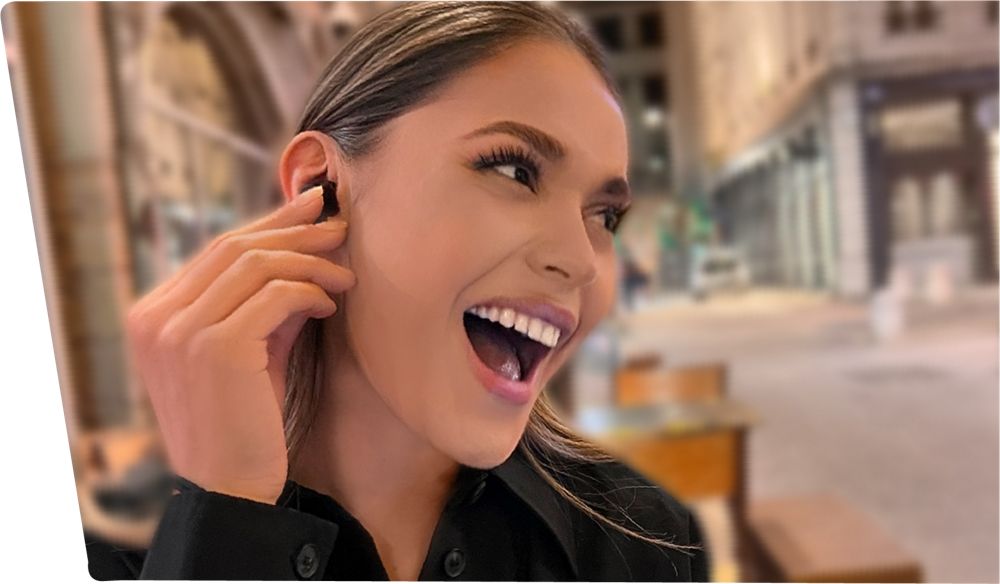 Bluetooth : 5.2
Compatibles profiles : A2DP, AVRCP, HFP, HSP
Codec : SBC, AAC
Operating range: up to 10m
10 mm dynamic driver
High-fidelity stereo sound
Frequency range: 20-20,000 Hz
Sound pressure level (SPL): 97 dB (±3 dB @ 1 kHz)
Mic sensitivity: -38 dB V/Pa
Hybrid ANC 2.0 technology
ON/OFF button
Ambient mode
27 h total listening time - Up to 9 h with the earphones (7 h with ANC) / 18 h using the charging case
Full charge time earphones: 2 h
Full charge time case: 2 h
Fast charge earphones: 10 min for 2 hours listening time
Standby time: 100 h
2x60 mAh Li-Ion Polymer batteries (earphones), 450 mAh (case)
CONTROLS Touch-sensitive surface: volume, play/pause, change track, take calls, ANC mode
2 microphones: hands-free calls and ANC
Automatic pairing
Automatic start
Battery charge LED indicator
In-ear headphones
IPX4 - Water and sweat resistant
Case weight : 42,5 g
Case dimensions(L x D x H) : 62 x 24 x 44 mm
Warranty : 2 years
Personalise the use of your earphones and optimise their performance:
Music profile
ANC adjustment
Battery status
Software updates
Earphones
Case
User manual
USB/TYPE C charging cable (1.1 m)
Three S- M- L-sized silicone eartips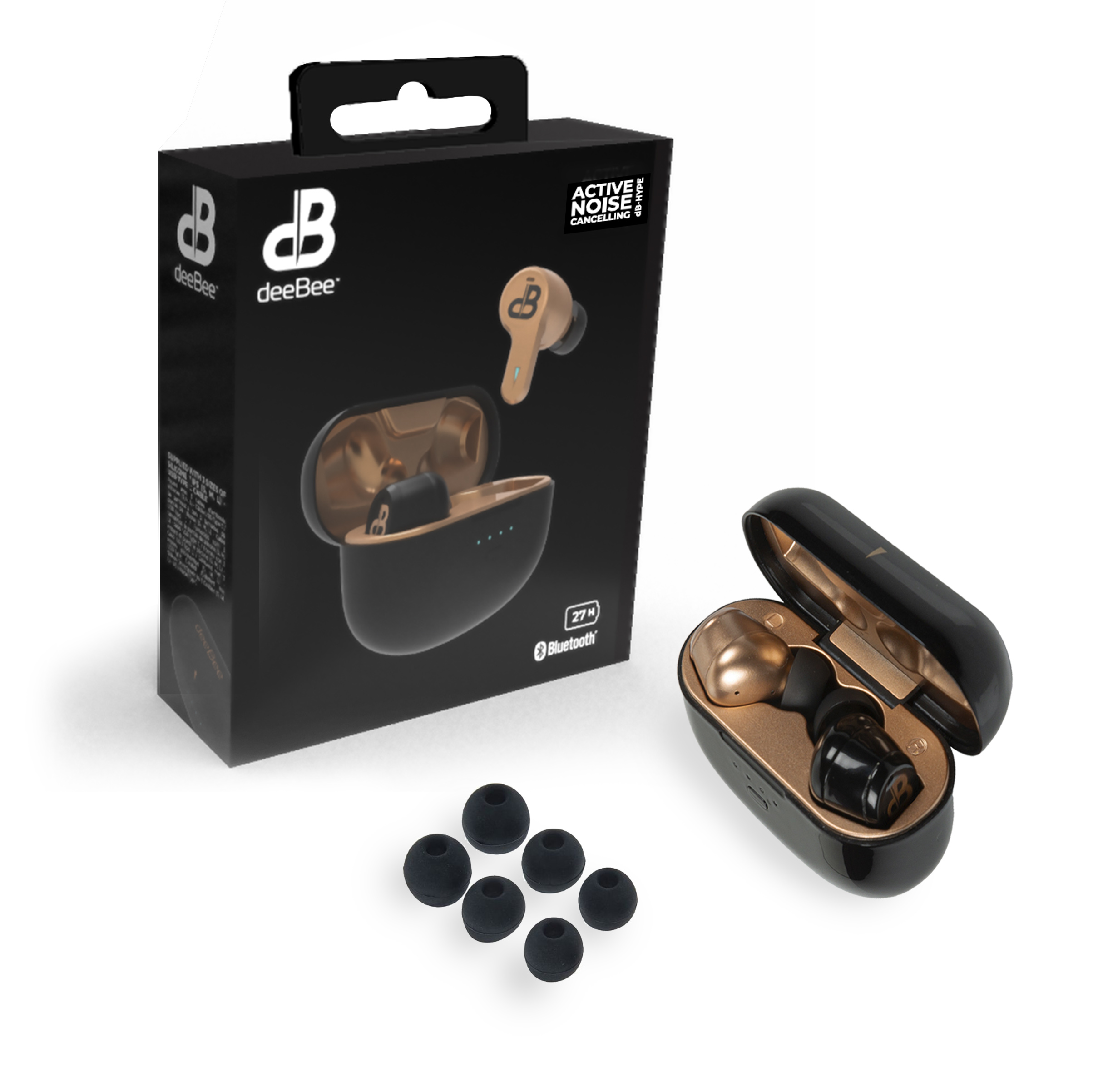 IPX4 Durable design
Designed to withstand moisture from perspiration and weather, the earphones undergo stringent quality testing to ensure durability and performance. They are IPX4 rated, which means the electronics inside each earpiece are protected from splashing water in case you get caught in the rain during a workout.
Lire plus
Express yourself #YourSoundYourStyle
Share your Instagram photos with the deeBee community by tagging our account @deeBeeaudio